Christmas in the Sun: BBQ Recipes
Christmas in the Sun: BBQ Recipes
Have you ever dreamed of a warm Christmas? Many countries around the world enjoy Christmas in the sun. An increasing number of people in Britain escape the cold each year to spend the holiday season in idyllic locations like Fiji, St Lucia and the Seychelles.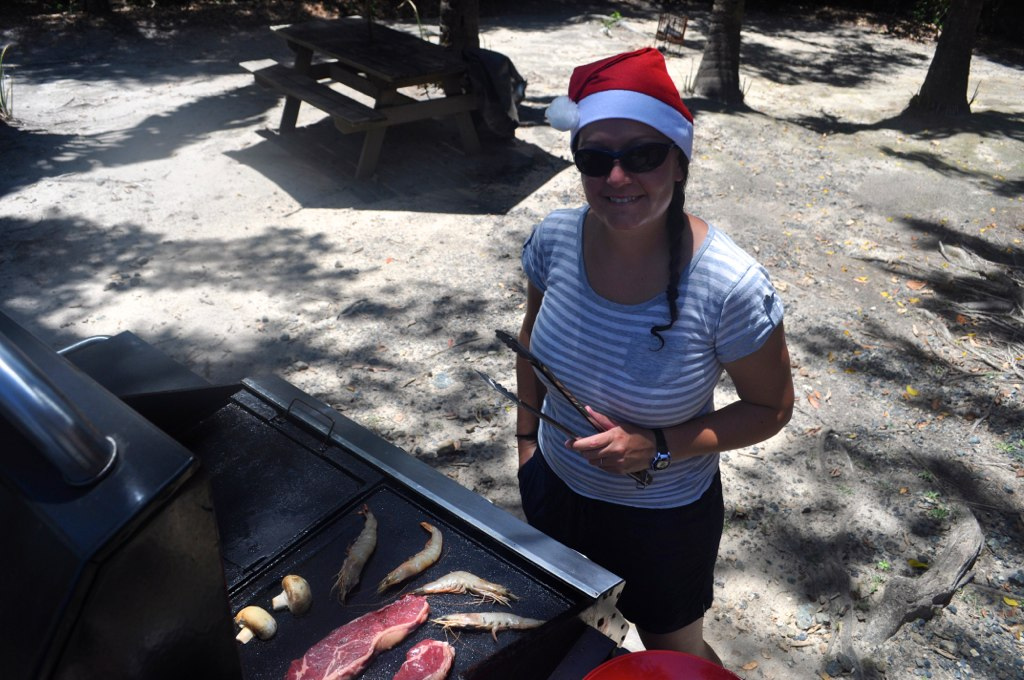 If you don't have the funds to go half way around the world to enjoy Christmas in the sun, make the most of the British summer sun and have a Christmas themed BBQ!
Below we have some mouth-watering recipes for Christmas inspired food that you can enjoy on the BBQ.
Christmas meat
BBQ Turkey
You can't have a Christmas-themed barbecue without some Turkey! Did you know, that in just 3 hours you can cook a whole turkey on the BBQ?
Start by dressing the turkey the same way you would at Christmas. Rub it with salt, pepper and oil then stuff it with an onion. Put the turkey in a roasting tray and pour a bottle of wine over the bird.
Cover the top with foil and place in a hooded BBQ. Make sure you baste the bird regularly and add water if your wine evaporates.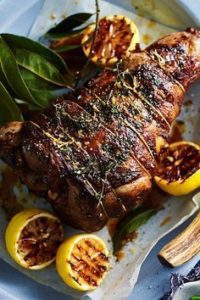 Appetisers and Sides
Haloumi Cheese and Cranberry Sauce
Haloumi cheese a simple yet succulent treat, it's a great vegetarian option and most of all it tastes great after being cooked on a barbecue!
All you need to do is cut 170g of haloumi cheese into small chunks and place them onto a skewer. Drizzle 1/2 tablespoons of olive oil over the cheese with a sprinkle of black pepper. Put the skewers on the BBQ, and after 5 mins they will be ready to serve with cranberry sauce.
Rum and Coke Ribs
The creation of Australian chef, this recipe was first shared on the Australian TV show "Chefs Christmas".
To make these delectable ribs, start by creating a marinade from 1 cup of rum, 2 cans coca cola, 300ml of tomato ketchup, a dash of Tabasco sauce, 2 cloves of garlic and 4 tablespoons of hoisin sauce. Place 2 racks of pork ribs into the marinade, and leave it covered in the fridge overnight. To cook, cover the ribs and marinade with foil and place them in a hooded BBQ for 1 and half hours, turning half way through. Finally, take the ribs out and finish them on the BBQ (approximately 5 mins on each side). You can also reduce some the marinade to use as extra sauce.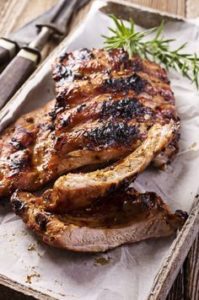 Vegetables
BBQ Brussels Sprouts
No Christmas BBQ dinner would be complete without some vegetables, and nothing says Christmas more than Brussels sprouts!
There are a few different ways to cook these on a barbecue, the first is place them on skewers. Start by cutting the stem ends and removing the outer leaves. In order to make them soft enough to skewer, you'll need to do a bit of pre-cooking in the microwave. Place them in a bowl on a high setting in the microwave for around 3 minutes.
Once they're out of the microwave, you'll need to let them cool down before you can skewer them. Now's a good time to add some seasoning – 2 tablespoons of olive oil, 1 tablespoon of minced garlic, 1 teaspoon of dry mustard, 1 teaspoon of smoked paprika, 1 teaspoon of salt and finally, ¼ teaspoon of freshly ground black pepper.
When it comes to skewering the sprouts, place around 4 or 5 on each skewer, ensure the stem ends are facing in the same direction and that there's around ½ an inch in between each sprout.
Cook them on the barbecue for around 5 minutes before turning over and cooking the other side. Then they're ready to serve!
Food blogger Heather, from Sugar Dish Me has a great alternative to using skewers to barbecue Brussels sprouts by placing them in a foil tray on your barbecue. See how she does it here.
Spicy Sweet Potatoes
Not a fan of Brussels sprouts? Then this spicy sweet potato recipe could be your answer! To make this dish, peel and chop two sweet potatoes into thick slices. Drizzle olive oil and add chopped chillies, salt and pepper to the slices. Wrap the slices together with foil into their original potato shape and add some additional chopped chilli. To cook, place the parcels onto the hottest part of the BBQ for 45 mins.
Despite popular theory, Christmas can be enjoyed any time of the year and these are the recipes to prove it!
Wonderful Comments
comments