Laura Rickson's Christmas Connections Traditions
Laura Rickson's Christmas Connections Traditions
We spoke to the Christmas Connections team to find out the different ways that they celebrate Christmas! First up, is Laura Rickson, she works on the web team.
What's your favourite thing about Christmas?
Giving and receiving gifts, spending time with family. I usually spend Christmas day at my partner's mum and dads for Christmas dinner then go over to my mum and dads in the afternoon for the rest of the day and into the evening.
When do you start your Christmas gift shopping?
This year I started my Christmas shopping the last weekend in October.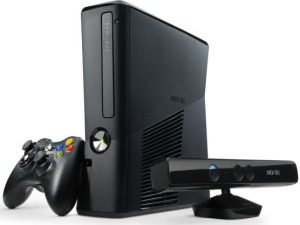 What are the best Christmas gift you ever given and received?
The best gift I've given in recent years was buying an Xbox 360 for my partner. The best gift that I can remember receiving was a colour TV when I was 8! Although I always got awesome presents so there's too many to choose from!
What's on your 2014 Christmas gift wishlist?
I've not really thought about it, I don't usually make a wishlist as such, I'm generally happy with what I'm given and never normally disappointed.
What's your favourite Christmas film and Christmas song?
My favourite film is ELF and as for favourite song, it has to be The Pogues – Fairytale of New York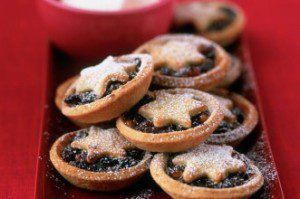 What are your favourite things to eat and drink at Christmas?
Mince Pies and Baileys (but not together)
What design will you be choosing for your 2014 Christmas Cards?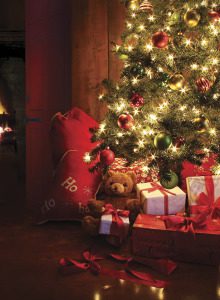 I really like the traditional Christmas Cards we have here at Christmas Connections, like a cosy winter scene or a big glowing Christmas tree with presents underneath it.
Finally, tell us about your Christmas tree!
I usually buy a real Christmas tree because I like the smell of them however this year we will be putting up an artificial tree.
A huge thanks to Laura for sharing her Christmas traditions, look out for our next Christmas traditions stories from the Christmas Connections team.
Wonderful Comments
comments