Waterlow Noel Christmas 2014
We've moved - a warm welcome to our Waterlow Noel customers!
Waterlow Noel Charity Christmas Cards has relocated to our sister website Christmas Connections. With a history dating back to 1906, Christmas Connections has a heritage of delivering high quality Christmas Cards to businesses across the UK. We believe the move is a positive step that means we can offer a stronger, more combined service across our wide range of exclusive Christmas cards, personalised calendars, and promotional gifts.
We're dedicated to providing Charity Christmas Cards that you'll be proud to give to colleagues, friends and family. We've ensured that the charity donations you were offered with Waterlow Charity Christmas Cards will remain throughout 2014.
Contact Information
If you have any queries about the move, please contact the Christmas Connections team:
Email: orders@ccaoccasions.com
Phone: 0808 168 2113
Fax: 08442 570 405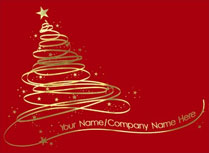 Browse our complete range of Christmas cards and choose from over 180 designs to suit your style.
» Shop Now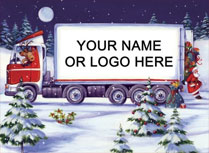 Include your business name and/or logo on the front of these cards. Brand them with your company!
» Shop Now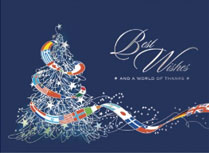 Find out more about the Christmas Connections charity program and how we work to support them.
» Shop Now
Benefits of the Waterlow Noel move...
We believe our new home will also allow our customers to:
- Choose from a wider range of designs when purchasing our cards
- Browse and place your order on an up-to-date platform
- Make your enquiries with a dedicated customer service team
- Compare a wider range of product offerings across the website
- Take advantage of more online personalisation features
- Donate to a wider range of charities
We realise the importance of purchasing against a budget, so make the most of our Free Sample Service that's available for all our Christmas cards. Preview any of our cards first hand and see the professional finish and high quality craft before you buy online. All cards follow a simple pricing structure from Band A to Band E (exc. VAT), so it's easy to keep track of costs.
Frequently Asked Questions
Will the cards be the same price as Waterlow Noel Christmas Cards?
The pricing between the Christmas cards in previous years has always matched against both websites.
There is a new pricing structure in place this year in 2014 which is clearer and better value for money.
Can I re-order my Christmas cards from previous years?
All our best selling Waterlow Noel cards will be available on the Christmas Connections site. However, if you cannot find a design, you can discuss your re-order with our customer service team.
How can I make an enquiry about Waterlow Noel Christmas Cards?
If you would like to make any enquiries about Waterlow Noel Christmas Cards, please contact the Christmas Connections customer service team by phone, email or fax. Tel: 0808 168 2113.