Christmas Connections
Has your Business Planned Properly for Christmas?
While it is commonplace for people to whine and moan about seeing Christmas adverts in July, August or September
– there is a lot to be said for preparing your business well in advance.
If people want to start their Christmas purchasing early, why shouldn't you? Of course, if you don't, the
prepared will only go spending their money elsewhere. According to Asda, one third of 5,000 people it surveyed
have already started saving for the festive season by August. This year, chief marketing officer Stephen Smith
announced the retailer would be treating Christmas activity as a full fourth quarter campaign.
He told attendees of Asda's Christmas Showcase in July: "We are looking at the whole fourth quarter and highlighting different moments where customer buying habits change [in that period], so that includes half-term and bonfire night.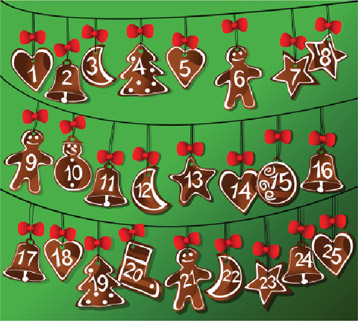 "We will make sure it is a festive campaign, but that it's about quarter four rather than just Christmas-orientated adverts."
Similarly, Cadbury has announced its Christmas campaign will span its "whole portfolio" for the first time ever. They will be pulled together under the banner Christmas Wrapping.
"In the past, we have had a big Christmas range, but it didn't sing as one song. We've been playing different notes, but together they didn't play a lovely Christmas tune," said marketing manager Rick Lawrence.
It is not a coincidence the biggest businesses in the UK see the importance of Christmas and thus take advantage. Smaller businesses should take note; people spend a phenomenal amount of money at Christmas. In the run up to Christmas 2012, it was
predicted
consumers would spend an average of £445 each. According to the Money Advice Service, Christmas
spending
last year was around £29 billion.
Everyone knows that Christmas is tough on the wallet, and that is often one of the reasons given by people that start their preparations early. The same folks who will moan about seeing decorations up in store by September appreciate the importance of getting sorted as soon as possible – and how that helps them to avoid huge bills in the beginning of the new year.
 
Take advantage of its popularity
Between May and June of this year, eBay revealed more than 150,000 searches for the word 'Christmas' were performed on the site. The online marketplace has warned that businesses are not tapping into interest in the festive season so early in the year. Searches for generic phrases such as 'Christmas presents' begin around September.
Phuong Nguyen, head of eBay Advertising in the UK, told Marketing Week: "By observing online behaviour in the run-up to Christmas, brands can identify and differentiate between undecided Christmas 'gifters' and people who are shopping for themselves.
"The ability to pinpoint what stage of the gifting cycle shoppers are at – from long-listing through to short-listing and purchase – also allows for greater segmentation and more effective targeting."
Christmas, being the holiday of money, tends to bring together a lot of different sectors. It is not explicitly about food or toys; people are willing to splurge their hard-earned on pretty much everything. As a present-giving season, the gift umbrella covers almost everything – that is, every industry. There is
no reason to miss out
.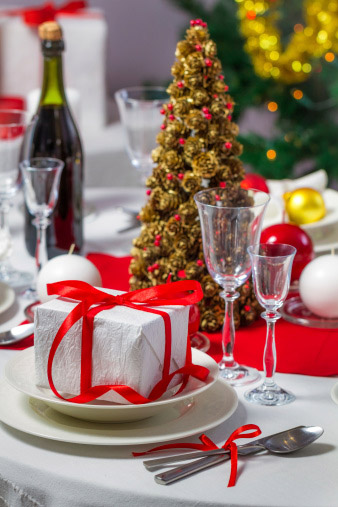 How?
The first thing you need your company to do is plan ahead. Make a calendar of important events and a schedule of marketing plans as early as possible. You can tie this in with your online content. Perhaps if you are a company selling things that can be bought as a gift, or even if you are a wrapping paper company, create a blog on how to best present Christmas gifts. This can be spread via your website and social media accounts.
Even if you are a company that may not be directly associated with the festive season, it does not mean you should ignore it. There is often a way to shoehorn yourself in. A gym, for example, can use an infographic to describe the best ways to shed those Christmas pounds. Opportunities do not stop on the afternoon of December 25. It may be a good idea to market yourself as the best way to slim down in the new year – perhaps alongside a money off offer for those joining in January.
Assess your stock, what kinds of things will work well as gifts and what items go together as a set – it may be advantageous to offer these are part of a buy one get one free deal. IF you are not entirely new to the business, look back on results from the previous year – what kinds of things sold well?
Similarly, look at the companies and brands that sold well last year – these are probably the ones you'll want to be featuring on your homepage. It is far too easy for any company to slap a picture of some holly onto an item and call it a holiday sale. With a little bit of thought, it should not be too difficult to set your strategy apart from others.
Social Media Marketing
As with any other time of the year, you should always be looking to get your brand noticed through various social media channels. Christmas provides a little bit of an extra incentive. According to the website Social Media Today, half of Twitter and Facebook users make purchase decisions based on what they see on social media.
Throughout the period, your approach – especially in terms of social media – should change. Take into account how your audience may be feeling. In the run up to the big day, take advantage of all the last minute excitement. Try to motivate shoppers with a countdown of shopping days left. This can be incorporated with one day sales, spreading the feeling that if consumers do not act quickly, they will just face disappointment.
Once it passes and you're in that odd time of year between Christmas Day and New Year's Eve, think about how your customers might be feeling. They will probably be slightly bored and full of food. Think about creating some interesting content or ideas to suit this time.
If your business is associated with the food industry, for example, post some ideas of what to do with those Christmas leftovers. Interaction is also good and can promote the friendly side of your company. Encourage your followers to upload pictures of their worst or strangest Christmas present.
Cope
All business owners will be hoping for a busy Christmas. While it is all well and good to take a shedload of orders – make sure you have the staff to cope with the situation. It is no good taking on more than you can deal with, that will just lead to disappointed customers and a bad reputation. People take Christmas very seriously, so don't be the one to ruin it.
According to a study by HR Magazine, the festive break offers no relief from workplace stress – 72 per cent of people worry work will ruin their good time, even when they are not in the office. To keep your workplace happy, make sure you have everything planned in advance. Over a quarter of people surveyed believed they would miss out on time off due to increased workload.
The link between workplace stress and the cost to your business is pretty direct according to Sue Weir, CEO of Medicash.
"The Christmas break can offer a welcome reprieve from the stresses and pressures of work, however the results of the survey show that for many, this might not be the case," she said. "Workplace stress is a very real issue affecting over 400,000 people in the UK every year, amounting to 10.4 million lost working days and costing UK businesses an average of £3.7 billion each year.
"It's important that employers are aware of this issue and make every effort to avoid making unrealistic demands on their employees, which can result in adding extra pressure and strain, to what is traditionally an extremely stressful time of year."
The best way to avoid this is to communicate with your staff; work out what they think is achievable. Weigh this up against what you want to achieve from the festive period. If the two do not match up, you should either think about lowering your expectations or temporarily expanding your staff. At the same time, if it is just you working for your company, do not overstretch yourself.
Don't get left behind – prepare for the worst
Research by RSA, the UK's largest commercial insurer, shows the business least prepared for Christmas tend to be small to medium sized enterprises. As it is the time of year you'd expect to face inclement weather, that should be incorporated into your planning. How will you cope should the worst happen?
The RAS found 47 per cent of small retailers surveyed are unprepared to deal with trading interruptions. At the time of asking (early 2013), almost a quarter had not updated their business continuity plans since the previous Christmas. The same amount had no continuity plan at all. Big ideas such as this are not just the fare of big names and brands.
If you have spent the whole year concocting the perfect marketing strategy, don't let it go to waste by ignoring the worst case scenario. Almost a third of businesses rely on Christmas to drag their profits up after a bad summer. Not planning ahead can spell the end for your company.
Top Christmas Tips
Plan ahead!
Stock up, but don't overstock. Think about exactly what you can manage. Looking back and thinking you could have made a little bit more money is better than looking at a huge pile of 14,000 un-sold pooping reindeer.
Update your website and social media accounts accordingly.
Make sure you have enough staff to cope with any Christmas rush.
Make it easy for your clients. For example, if you are a retail firm, make sure they will get what they need in time for the big day.
Look backwards to create offers and promotions that will be popular over the festive season.
Have a plan should the worst happen.