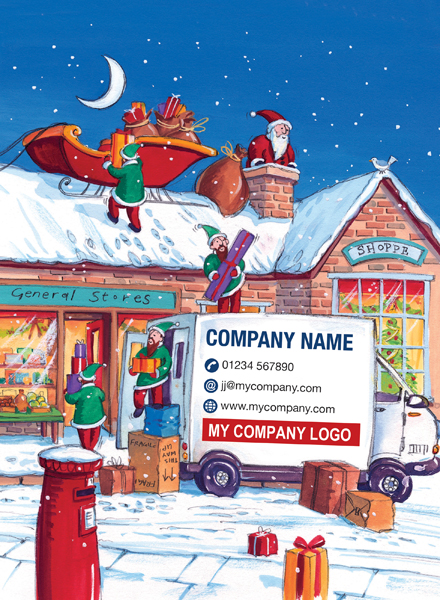 Christmas Couriers
Front Personalised
Description:
Santa Claus is on his way down the chimney to deliver presents on this front personalised Christmas card. This mirror gloss finished personalised corporate card has your company name or logo printed on the front of the lorry.
Christmas Couriers is perfect for any transport company. You can add your corporate, company or business name and logo to the front of the design.
FREE - Your name/company name or logo is incorporated into the design of this card as shown
Gloss Finish.
Your personalisation details are printed directly onto the inside of this design.
Supplied Flat