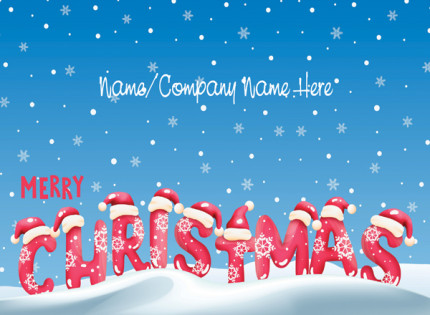 Christmas Hats
Description:
This fun design has been created using the word Christmas, each letter wears a traditional red & white santa hat.
Add your company name to the front of the design to create a truly unique Christmas cards.
Your personalisation details are printed directly onto the inside of this design which is supplied flat.
Gloss finish