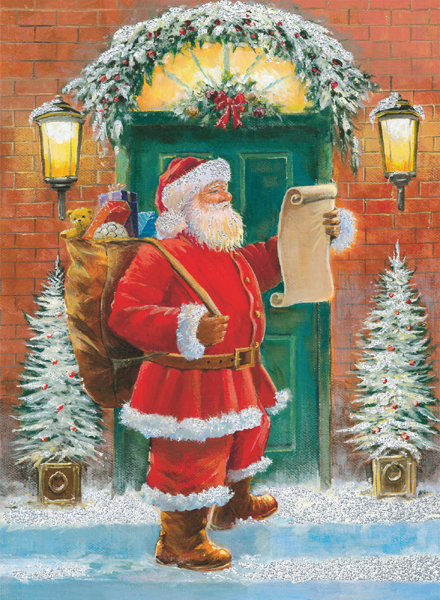 Christmas List
Description:
If you're a fan of traditional Christmas imagery, consider this classic Christmas List design for your cards this year.
The design features a jolly Father Christmas, standing outside a green front door decorated with a snow-covered wreath.
Carrying a sack bulging with toys, he stops to consult his list as he makes his Christmas Eve rounds. The glowing orange light gives this card a cosy winter's evening feel.
Your customised wording and details are printed onto a quality white insert inside the card.
This card features a beautiful fine glitter or 'flitter' finish on the snow, Santa's beard, and the white fur accents on his hat and suit.