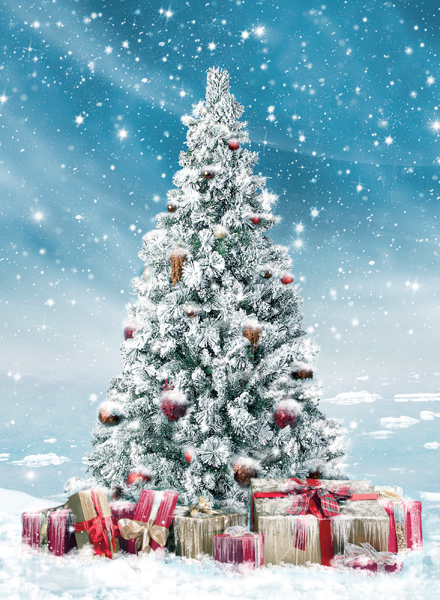 Decorated Christmas Tree
Description:
Decorated Christmas Tree beautifully captures the essence of Christmas, featuring a towering frost-tipped Christmas tree adorned with gleaming ornaments. Red and gold presents rest beneath the tree, set against a backdrop of gently falling snow under a serene grey-blue sky.
Your Christmas greeting and personalisation details are printed directly onto the inside of this design.
Gloss Finish.