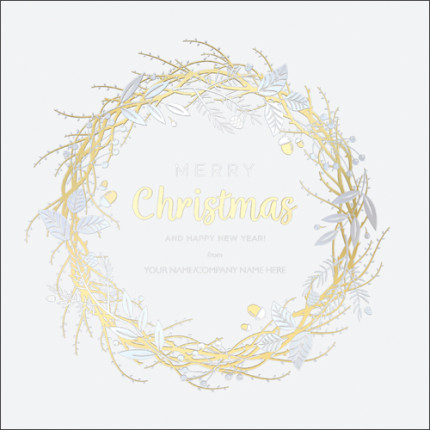 Foil Wreath
Description:
Foil Wreath is a beautiful image of branches in your chosen colour in a wreath shape with your personalised outer message in the centre.
Choose a 2nd foil colour to create a unique design. Five colours available to choose from - Gold, Green, Red, Black, Blue
Your inner greeting and personalisation details are printed on high quality white inserts.