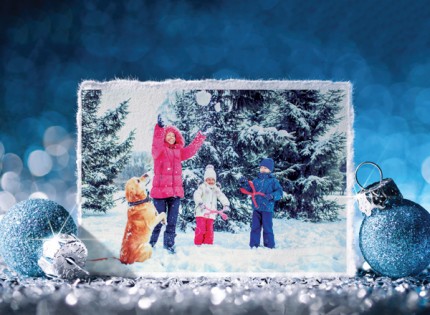 Glitter Baubles
Upload Your Own Photo
Description:
Upload a corporate, business, company or personal image onto this Glitter Baubles design (CN1202) to create a unique personalised charity Christmas card. Finished with gloss and manufactured in the UK this Glitter Baubles design is perfect for both small and large companies.
Gloss Finish.
Your personalisation details are printed directly onto the inside of this design.
Supplied Flat