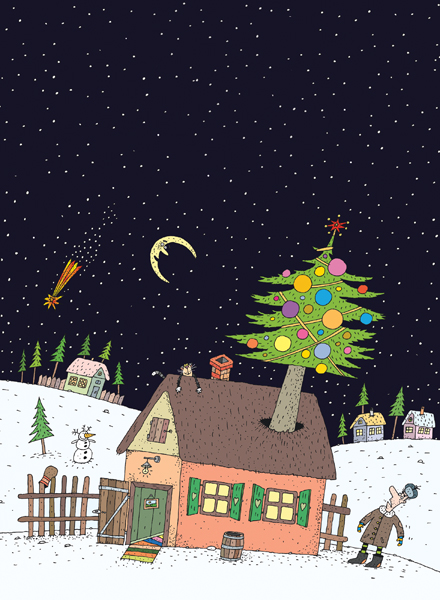 Its Too Big
Description:
This cartoon design depicts a Christmas tree which is far to large for the house.
The home owner stands outside gazing at the sheer height of the tree.
Your personalised message will be printed on a high quality white insert and the cards will be gloss finished.