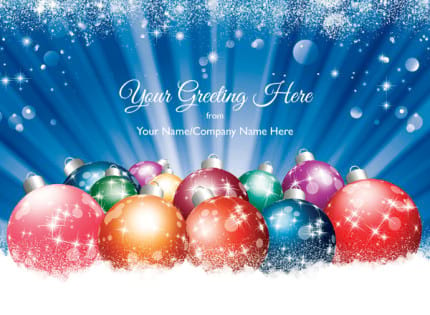 Multi Coloured Baubles
Front Personalised
Description:
Multi Coloured Baubles is simple graphic art that features a dozen baubles in pink, blue, green, orange, red, purple, and all the other colours of the rainbow. They line the bottom of the landscape frame, in a pile as if somebody is about to put them on a tree. From them, rays of light emanate like searchlights, illuminating specks of snow as they fall. The design can be personalised with your very own message on the front, along with your name or company name. This card features a gloss finish.
Your personalisation details are printed directly onto the inside of this design.
Supplied Flat