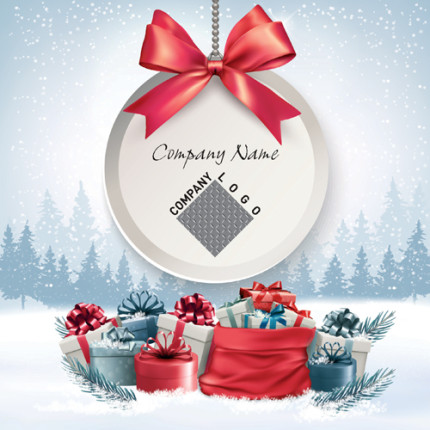 Presents & Decorations
Front Personalised
Description:
Presents & Decorations shows red, white and silver wrapped gifts underneath a bauble that takes centre stage with your personalised message / logo in the centre. There is a forest of trees in the background with snow thats covered the ground and still falling.
FREE - Your name/company name or logo is incorporated into the design of this card as shown
Gloss Finish.
Your personalisation details are printed directly onto the inside of this design.
Supplied Flat