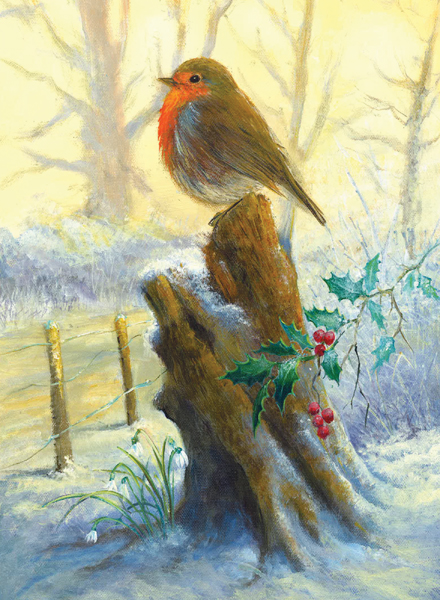 Robin on a Tree Stump
Description:
Robin on a Tree Stump. Exhibiting an appealing simplicity, this card features a vibrantly coloured robin, its orange-red and brown plumage stark against the snow-touched tree stump it perches on. The image includes mid-ground fence details and a background of stark, winter trees, all under a pale sun. Ivy around the stump adds a festive touch to this charmingly rustic scene.
Your personalisation details are printed directly onto the inside of this design.
Gloss finish