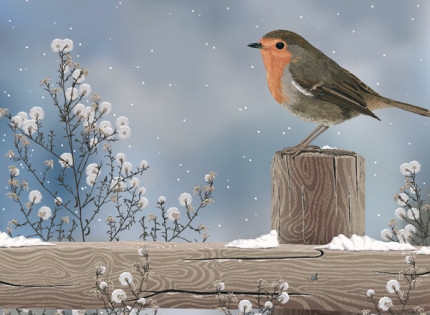 Robin on a Winters Day
Description:
Robin on a Winter's Day is an elegant Christmas card illustrates the charm of a lone red-breasted robin perched on a frosty fencepost. The subtle grey backdrop intensifies the bold red and brown hues of the robin, creating a striking contrast that draws the eye. The gentle fall of snow on the fence and the barren tree in the background adds a serene touch, highlighting the tranquillity of a winter's day.
Your personalisation details are printed onto a quality white insert.
Gloss finish.