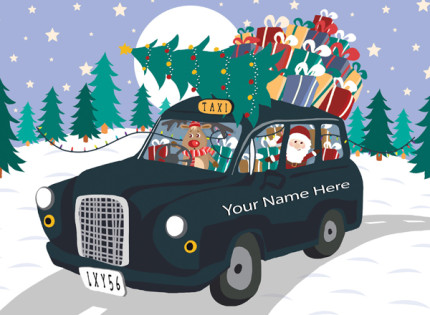 Rudolph's Christmas Taxi
Description:
Rudolph's Christmas Taxi is a funny illustration of a less-than-traditional Christmas scene: Santa's sleigh must have broken down. It features Rudolph behind the wheel of a taxi with Santa Claus in the back seat. Piled high in the front passenger side and even on the roof are all of this year's gifts, as well as a Christmas tree, tinsel, baubles and all.
Your personalisation details are printed directly onto the inside of this design.
Supplied Flat