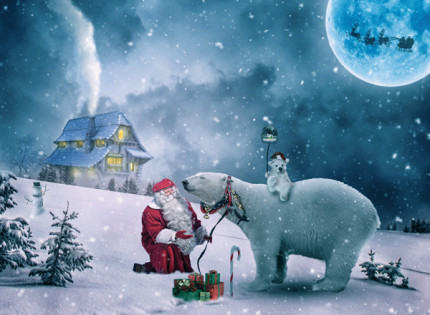 Santa & the Polar Bear
Description:
A contemporary design which depicts Santa delivering presents and making friends with a polar bear and her cub. The cub can be seen to be holding a snowglobe balloon on a piece of string
The brightly lit moon shines down on the snowy landscape below.
Your personalisation details are printed onto a quality white insert.