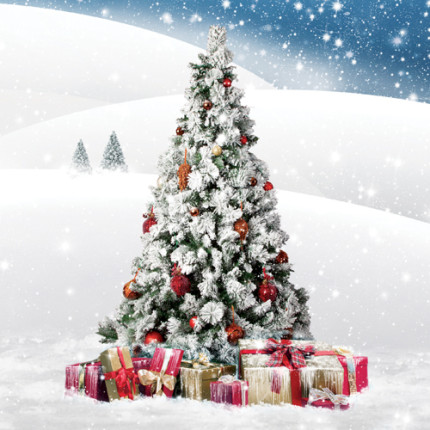 Snow Covered Christmas Tree
Description:
Snow Covered Christmas Tree is a beautiful, traditional Christmas card featuring a snowy winter scene. The focal point of the design is a huge evergreen tree, its snow-laden branches bedecked with festive decorations. Underneath the tree, an enticing pile of Christmas presents are wrapped in glossy red and gold ribbons. Rolling snowy hills can be seen in the background, while a flurry of snowflakes stands out against the blue sky.
Your personalisation details are printed onto a quality white insert.