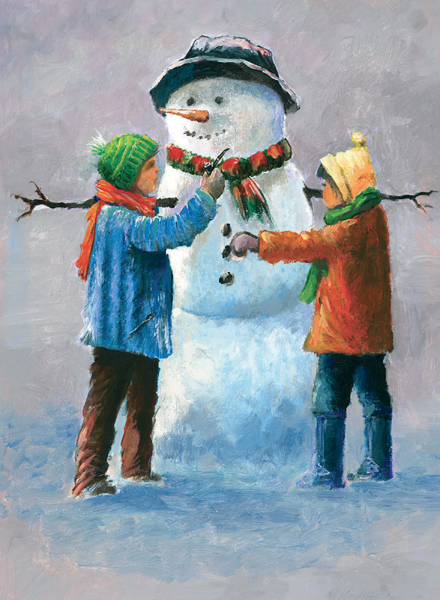 The Finishing Touches
Description:
The Finishing Touches. This delightful card captures a timeless moment of childhood innocence, with two children adding the final flourish to their snowman. Amidst a monochrome winter scene, the vibrant coats of the children provide a splash of colour, painting a heartwarming picture of youthful joy and holiday spirit.
Your Christmas greeting is printed directly onto the inside of this design.
Gloss Finish