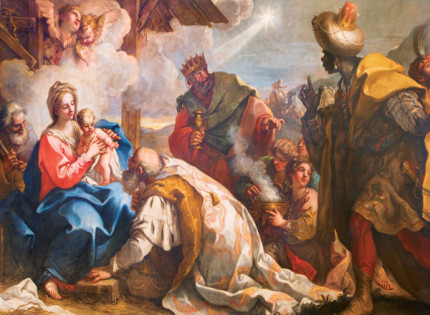 Venice - The Adoration of the Magi
Description:
Venice - the Adoration of the Magi. This classic card features an artful rendition of the Three Kings visiting Mary and Joseph, reminiscent of a Renaissance painting. It exudes a sense of historical grandeur, making it an ideal choice for those with a taste for traditional art and Christmas narratives.
Your personalisation details are printed directly onto the inside of this design.
Gloss Finish.