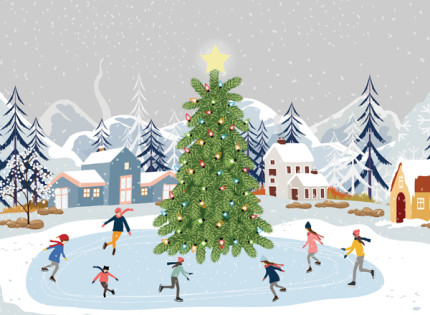 Winter Landscape at Night
Description:
inter Landscape at Night. Rendered in an abstract, almost child-like style, this card presents an enchanting scene of skaters gracefully gliding around a festively lit tree on a vast icy patch. Behind them, Nordic-style wooden houses nestle amidst evergreens beneath a snow-laden dusky grey sky, the whole scene suffused with an atmosphere of joyous winter celebration.
Your inner greeting and personalisation details will be printed directly onto the inside of this design.
Gloss Finish