October Top Picks
#5 – 2018 Christmas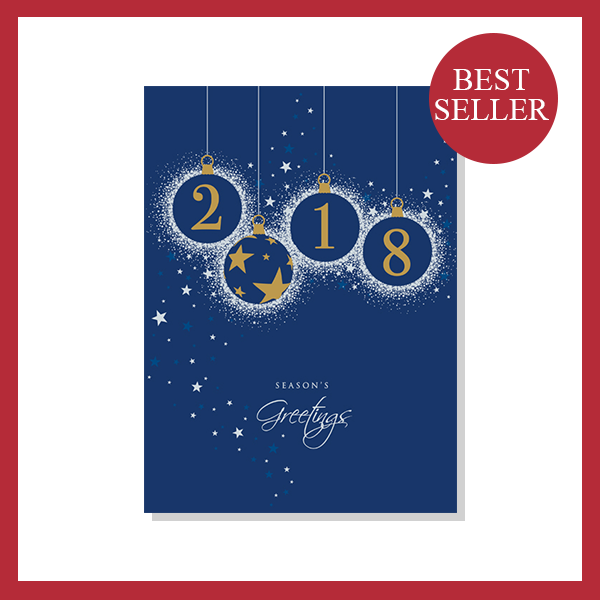 Decorated with shimmering stars and baubles containing this year, this design is a lovely choice to send out your season's greetings. The design features a navy background with a contrast of silver and gold foil finish, making it stand out all the more.
#4 – The Final Consignment
This fun cartoon design is a lovely light hearted way of sending your Season's Greetings this festive season. The main focus of the design is the colourful illustration of Santa and his elves filling the van up with neatly wrapped presents. The building and van in the background can be personalised with your company, corporate, business or personal name and logo to add that extra special finishing touch.
#3 – Urban Countryside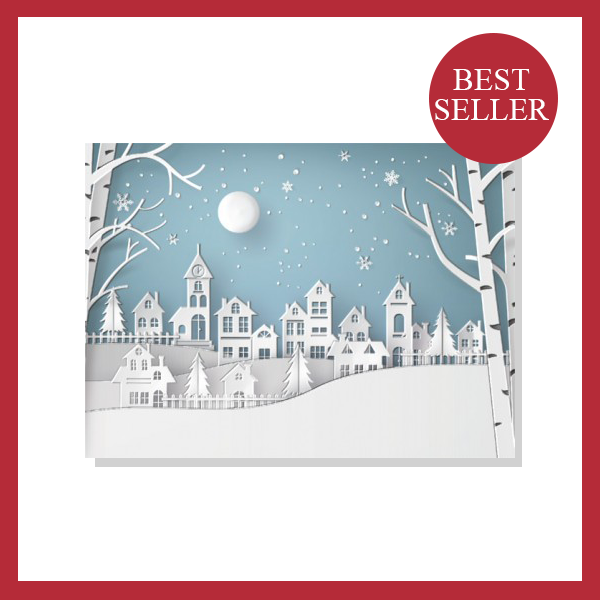 "Urban Countryside" is a simple yet stunning design which features a small village sat in the snowy hills. The icy blue sky filled with stars holds the full moon up above. This lovely design really portrays the magic atmosphere that Christmas brings.
#2 – Home for Christmas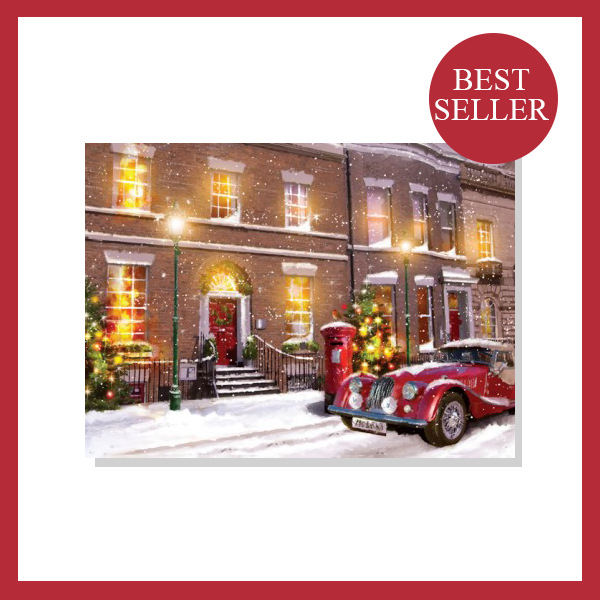 This wonderfully atmospheric illustration is particularly eye catching as it captures a snowy evening street scene and a warm glow from the houses perfectly.
#1 – There Is Always Hope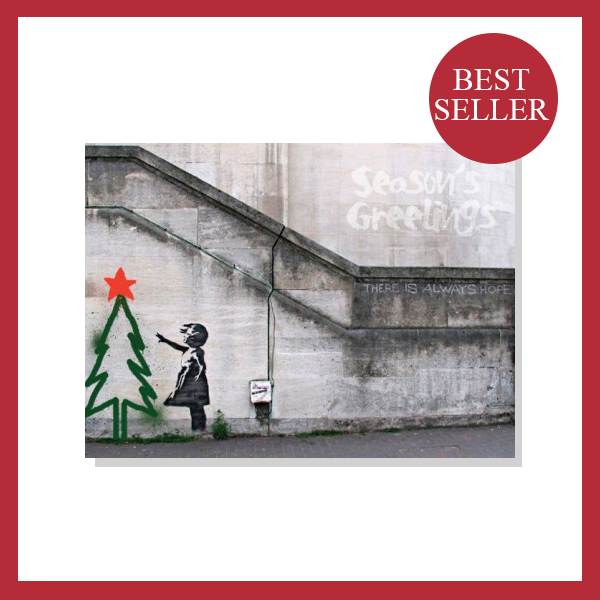 A permanent mark has been left by the world of Banksy art, which some call a movement, and others call "the Banksy effect". His satirical work with messages that appeal to the masses have created a massive amount of interest in this mysterious artist who has maintained a shroud of anonymity.
Wonderful Comments
comments