Christmas Connections Adopt a Cairngorm Reindeer
Christmas Connections Adopt a Cairngorm Reindeer
Britain's only herd of free roaming reindeer can be found in Scotland in the Cairngorm mountains. This year, Christmas Connections have adopted a reindeer from the herd – meet Jara!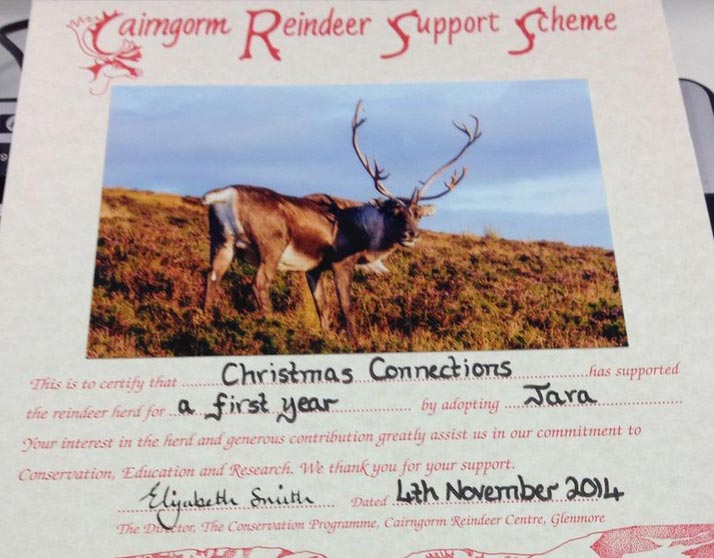 Whilst most people think of reindeers as something you only see at Christmas, Jara and the herd are available to visit at their home throughout the year by visiting the Cairngorm Reindeer Centre.
If you'd like to support this herd of very special reindeer, here's all the information you need.
You can adopt a reindeer from our very special free-roaming herd. All the reindeer in the herds have a name and are individually recognisable. They happily roaming about in the wildness of the Cairngorm National Park. You can join us on the mountain to see the herd, and often meet your own adopted reindeer.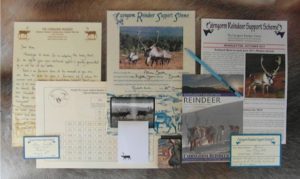 You can adopt one of our lovely reindeer and help to maintain their enviable lifestyle on the Cairngorm Mountains. In return for your financial support you will receive a certificate and photograph of your chosen reindeer. Additional information on reindeer and souvenirs along with two newsletters over the year.
Go and visit
A daily guided Hill Trip with one of our experienced reindeer herders takes visitors up onto the mountainside where the main herd live all year round. The paddocks and exhibition in Glenmore offer an alternative easier way to see the reindeer for those unable to make the Hill Trip. The reindeer's soft velvet noses mean they are a delight to hand-feed and with their endearing and friendly nature, a visit to see the reindeer on the hill is an unforgettable experience.
Wonderful Comments
comments