Christmas Connections Featured in the Leyland Guardian
Christmas Connections Featured in the Leyland Guardian
Readers of the Leyland Guardian may have spotted the Christmas Connections team in the newspaper on Tuesday last week. If you missed it, or don't live in the local area, here's an overview of the story!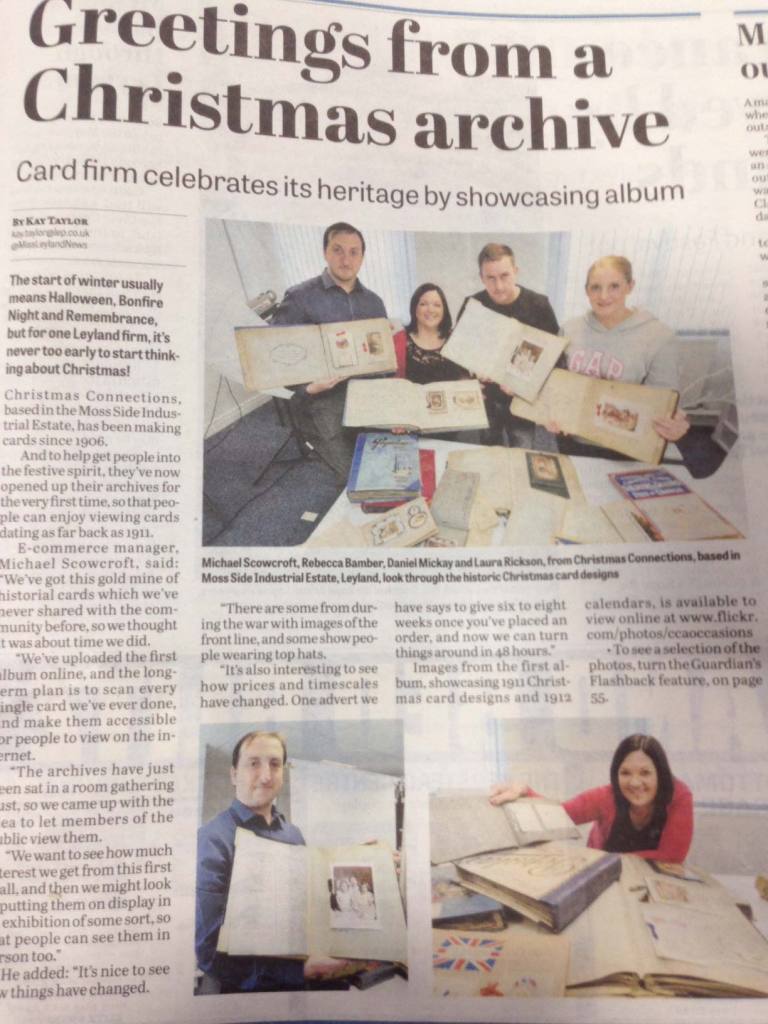 At Christmas Connections, we've been making Christmas cards for over 100 years and over the years, our most popular designs have been preserved in a series of catalogues and albums.
This year, we wanted to celebrate the rich heritage of our company and have decided to share our collection of cards for all to see online!
The first album of photos is online now and you can view them here.
Michael Scowcroft, Ecommerce Manager at Christmas Connections says of the old card designs "It's nice to see how things have changed. There are some during the war with images of the front line, and some show people wearing top hats."
"It's also interesting to see how prices and timescales have changed. One advert we have says to give 6-8 weeks once you've placed an order, and now we can turn things around in 48 hours".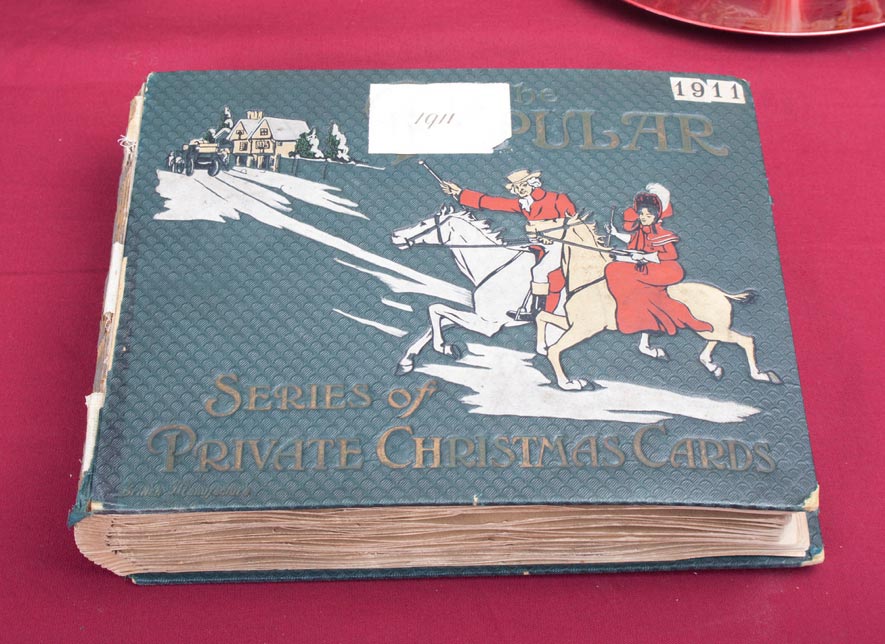 Wonderful Comments
comments