Christmas Connections Traditions – Michael Scowcroft
Christmas Connections Traditions – Michael Scowcroft
Next up in our series of Christmas Connections Traditions, we hear from Michael Scowcroft, he's the ecommerce manager here, but when it comes to Christmas time, he takes on the job of Santa's helper and present wrapper!
What's your favourite thing about Christmas?
I have two very different favourites. Firstly, getting to watch my little boy opening his presents plus getting to eat the cookie he leaves out for Father Christmas! Secondly, the Coca Cola adverts always impress!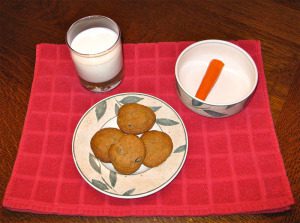 How do you usually spend Christmas day?
We wake up extra early with my little boy and have a full breakfast. The night before we leave a carrot, milk and a cookie for Father Christmas and his Reindeer. I always get to eat the cookie and my wife eats the carrot (wink).
We then open presents and my little boy always has way too many. We visit our families throughout the day and drop off presents. At around midday we always go to my parent's house to enjoy one of my mother's amazing Christmas meals. Usually after that I spend the rest of the day either struggling with instruction manuals for my little boy's toys and don't get me started about the amount of batteries needed or trying to stay awake after eating my own body weight in Christmas pudding!!
At the end of the day it's usually off home for a few Christmas movies and too much beer. My favourite Christmas food is "pigs in blankets" or as some people call them just sausages wrapped in bacon, personally I think calling them that loses a little something!
When do you start your Christmas gift shopping?
I start way too early, but then get into a false sense of security and leave the rest until the last minute.
What's the best Christmas gift you ever received and what's on your wishlist for Christmas 2014?
The best gift I ever received was a Scaletrix (I think it was supposed to be for my boy!).
As for my wishlist this year, I am a nightmare to buy for and usually get socks or a jumper. You can't go wrong with movies and a comedy DVD. I love box sets, so if anyone reading this wants to buy me a gift please get in touch.
What's your favourite Christmas film and song?
So many to choose from, but here's my top 4 films:
1: Home Alone
2: Goonies
3: A Christmas Carol
4: Scrooged
My favourite Christmas song is The Pogues and Kirsty MacColl – Fairytale of New York
What design will you be choosing for your 2014 Christmas Cards?
I'm sticking with classic Red and Gold colours usually with a Christmas Tree.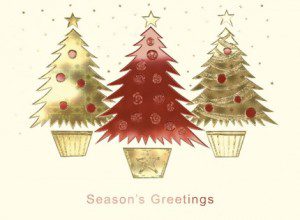 Tell us about your Christmas tree; how long do you spend decorating?
We have a plastic tree and I have OCD so it can take hours to get the decoration of it perfect. I have been known to take it down and start again if it doesn't look just right!
Do you have any other special Christmas traditions?
We like to take a Christmas walk around the our local lake, we wrap up warm and it's even better if it's snowing!
Wonderful Comments
comments