Calendars for 2019
There is nothing like the New Year to start a fresh! It's another opportunity to be organised and to plan the year ahead. And what better way to start the New Year than with a stylish and useful desk calendar. We've picked a few of our favourite calendars to ensure you start the New Year as you mean to go on!
From 86p per calendar
This folded desk calendar showcases all that the UK has to offer with a variety of 12 seasonal images fitting each month. If you are looking for a calendar that won't take pp to much room on your desk, this is the calendar for you!
From 86p per calendar
This flat calendar is great if you have a photo or a brand message you would like to share. Whether it's a inspirational quote or a fun team photo, you can upload your artwork this is calendar and enjoy it throughout the year.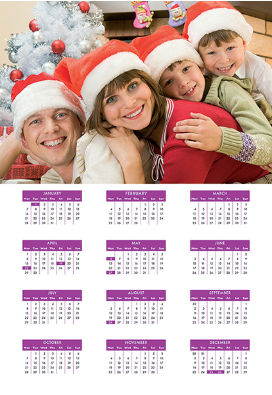 From 86p per calendar
Personalise this double-sided folding desk calendar with your company logo, a warm message or an advertisement image. This calendar is perfect for employees or to represent your business as a gift for clients.
Wonderful Comments
comments