Christmas Connections Cocktail Masterclass: Black Forest Mocktail

The final part of our Christmas Cocktail Masterclass series is the Black Forest Mocktail. A treat for all the designated drivers and other teetotallers during Christmas, this alcohol-free chocolaty mocktail tastes just like Black Forest Gateaux and includes an ingenius way to make an alcohol-free alternative to Baileys!
We collaborated with Cord Bar in Manchesters Norther Quarter in order to create the three Christmas inspired cocktails and mocktail featured on our Christmas Cocktail Masterclass series. Watch the video below featuring Cord bars mixologist Rhys Taylor, to find out how to make this exquisite Christmas mocktail at home.
Black Forest Christmas Mocktail Ingredients:
1 Shot of Espresso
1 Spoon of Brown Sugar
Half a Glass of Single Cream
1 Spoon of Cocoa Powder
6 Blackberries
5 Raspberries
25ml of Sugar Syrup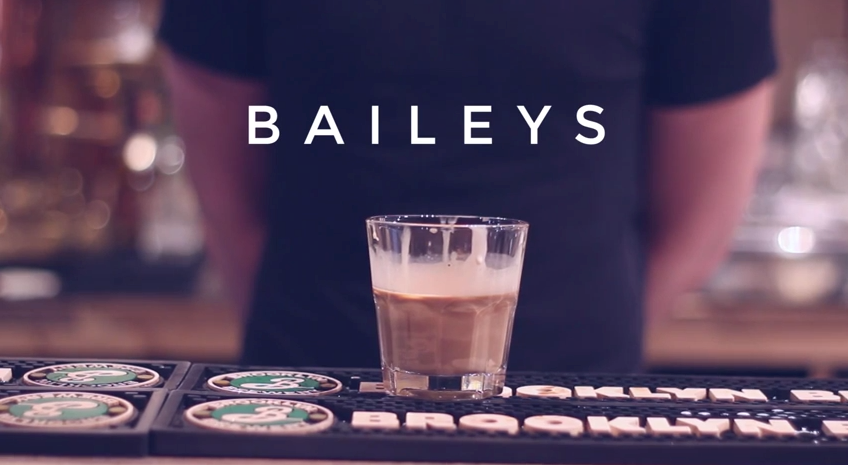 The first step is to prepare homemade non-alcoholic Baileys and liquid jam.
In order to make the non-alcoholic Baileys, you need to mix a shot of espresso with a spoon of brown sugar. Then slowly pour in half a glass of single cream, stir as you pour as you are aiming for a light brown colour. Finally, stir in one spoon of cocoa powder.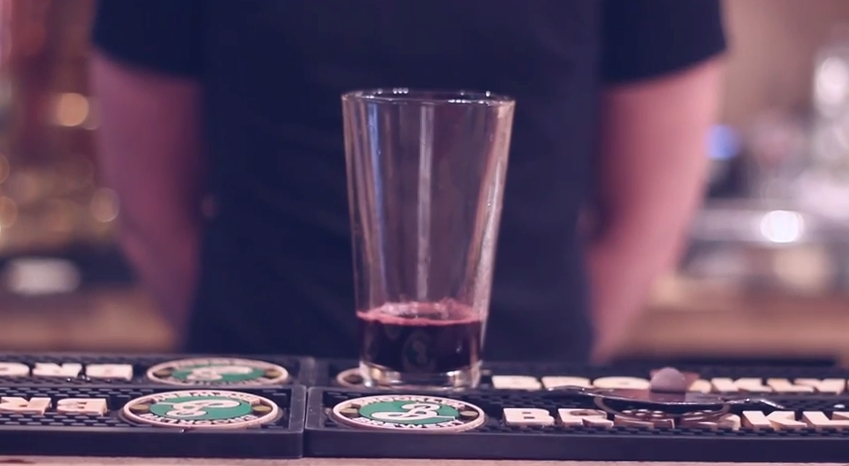 In order to make the liquid jam, you need to add 4 blackberries and 3 raspberries to a Boston glass. Crush the berries to release the juices using a muddler, then pour in 25ml of sugar syrup and a splash of water, then stir together. The liquid jam should taste sweet (you can add more syrup if required).
Next, remove the spring from a Hawthorne strainer and add it you the ingredients in the Boston glass. Shake well for approximately 5 seconds (this will break up the remaining berries). Double strain the mixture using a Hawthorne and tea strainer into a fresh glass (remove excess seeds to allow juice to strain).
Now that you have the non-alcoholic Baileys and liquid jam, you can move on to making the mocktail.
Fill the liquid jam glass with ice, and then add the non-alcoholic Baileys mix. Shake the two together for 3-5 seconds. Finally, fill a new glass with ice and pour the mix in using a Hawthorne strainer.
You can give the mocktail a simple garnish with the remaining blackberries and raspberries.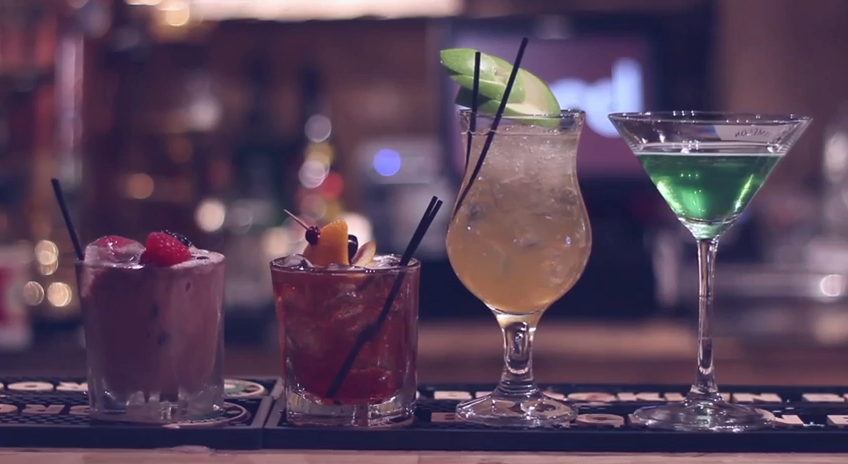 Wonderful Comments
comments