Dealing with the Christmas Rush
Christmas is one of the busiest, most stressful and most competitive times for any business so it is important to make sure that you take the time to start preparing for the season as soon as possible.
Preparing for the Christmas period will allow your business to run smoothly and avoid hitches that could damage your reputation or cause your business to fall behind schedule. This guide will provide you with the information that you need to deal with the busy Christmas period.
In this article we cover…
– Keeping staff morale up
– Scheduling holidays fairly
– Making sure that you have enough staff available
– Changing opening times
– Realistic Christmas trade projections
– Being ready for unexpected spikes in demand
There are a few things that you can do to guarantee that you keep your staff happy and well looked after over Christmas:
– Always say thank you, it is important to recognise how hard your employees work and to show your appreciation.
– Get in the Christmas spirit; lighten the stressful atmosphere by putting up some decorations and giving out hand written Christmas cards.
– Reward your employees' hard work with small treats throughout the season.
– Ask employees to recommend ideas for festive activities that the company can get involved in. This will show them that you value their input and opinion
Employees are more likely to start looking for a new job in January, so by keeping your employees happy during the Christmas period you are investing in their long term commitment.
In terms of dealing with holiday temp staff it is important to treat them as part of the team too. They need to feel welcome and comfortable in their working environment. So that they can feel confident enough to give excellent customer service. You should also train your temp staff well; this is one of the busiest times and your staff members need to be fully trained and prepared so that they are ready to deal with the Christmas rush.
Scheduling holidays fairly
Christmas is when all employees want to be at home with their family. And you will be inundated with holiday requests in the run up to December. Holidays should always be given on a first come first served basis. Although try and be fair to all colleagues. If one colleague had Christmas off last year then allocate the holiday to another employee this year. Remember to let your employees know to book their holidays in advance to avoid disappointment.
You could also offer your employees the choice to have either Christmas or New Year's Eve off, again on a first come first served basis. It gives employees the opportunity to have at least one holiday off and to spend quality time with family and friends.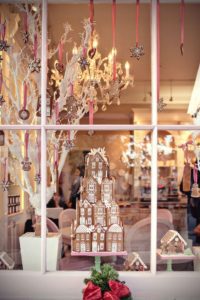 Making sure that you have enough staff available
Because the Christmas period is so busy your business will need more staff than usual to cope with the work load. Employing Christmas temps is always a good idea, although you need to start the process early. Start your advertising process in the summer and interview as much as you can so you have enough time to get the right people for the job.
Your temp staff need to be:
– Quick learners.
– Flexible over the Christmas period- that is essentially what you are hiring them for.
– Able to cope in a busy environment.
– Focused on delivering excellent customer service.
To make sure that you have enough staff you need to allocate holidays in an efficient way. You should allocate them fairly but make sure that you have enough staff to cover the holidays. It is important to use your staff wisely, be careful not to understaff on your busiest days, or overstaff on your quiet days. This is not beneficial to the company and your customers will not get a high quality of service if you are lacking staff.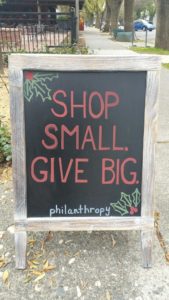 Changing opening times
Shops tend to change their opening times during the Christmas period because it is so busy and products are in high demand. Shoppers like to start their shopping earlier and finish later. So opening your business an hour earlier or closing an hour later gives you a chance to make some extra profit. Although you should discuss this with your employees first, you need to make sure that they can get to and from work at specific times.
You could also change your opening times to reward your employees. If they have been working incredibly hard over the Christmas period then you could let them finish early on Christmas eve or give them a half day once a week so that they can get their Christmas shopping done. It is vital that you consider your employees when making changes.
Realistic trade projections
To manage your stock in an efficient way you need to plan it in advance. Your Christmas preparation should ideally start in the summer so that you are fully prepared for the busy season. Deliveries should be done as quickly as possible to certify that all stock is available to customers. It is important to train your employees to try and sell extra products. Be smart with your layout- try putting some wrapping paper or stocking fillers at the cash desk to encourage impulse buying. Selling extra products will make all the difference to your profit.
You could offer a reward to the employee who makes the most additional sales as this will give them an incentive and it could give the working day an aspect of fun.
Being ready for unexpected spikes in demand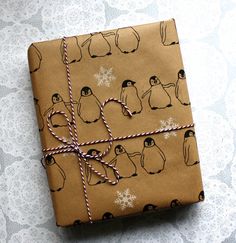 If you know that a product is going to sell out then make sure you order large supplies to avoid disappointing customers. You should also prepare yourself and your staff on what to do if an unexpected item sells out.
You should:
– Know when your deliveries are and find out when your sold out product will next be in stock. Customers will ask questions and you and your staff need to be able to provide them with an answer.
– Offer customers a similar alternative to their original product; they might even like the alternative more.
– Give excellent customer service, apologise for the inconvenience and do everything that you can to make their experience with your business better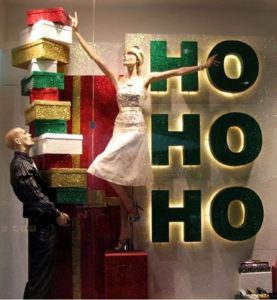 The Christmas period is all about speed and customer service. This will then maximise your profit and sales. You could give your staff a refresher training session to ensure that they are confident enough to deal with any problems that occur during the busy period. Your business should be fully equipped with everything that you will need over the next few months.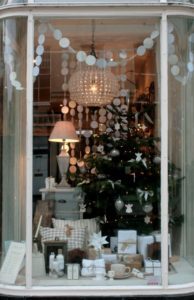 Wonderful Comments
comments