Our Top Five Front Personalised Cards
Suitable for corporate, business, company or personal use, the stunning Christmas Bauble is a best seller! Designed by artist Azura Jackson, this card features five beautiful hanging baubles of different sizes and colours with shimmering gold stars in the background. Your company name or logo can be placed onto the largest bauble on this gloss finished design, with your inner greeting printed directly onto the inside of the card.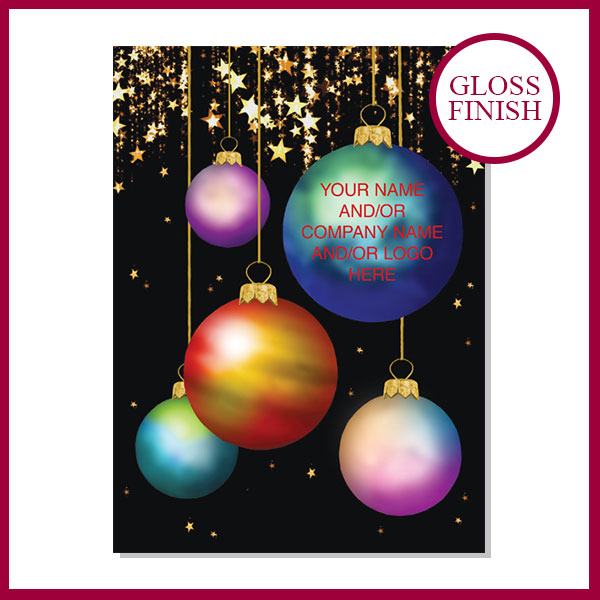 Send your clients, friends, family or customers this stunning contemporary card this festive season. The emboss gold foiled reindeer ensure this card really stands out! Your message will be printed on crisp white inserts, standing out against the deep black card. This contemporary design is a great way to send your Christmas greetings this year. The main focus of the image is the stylish embossed reindeer.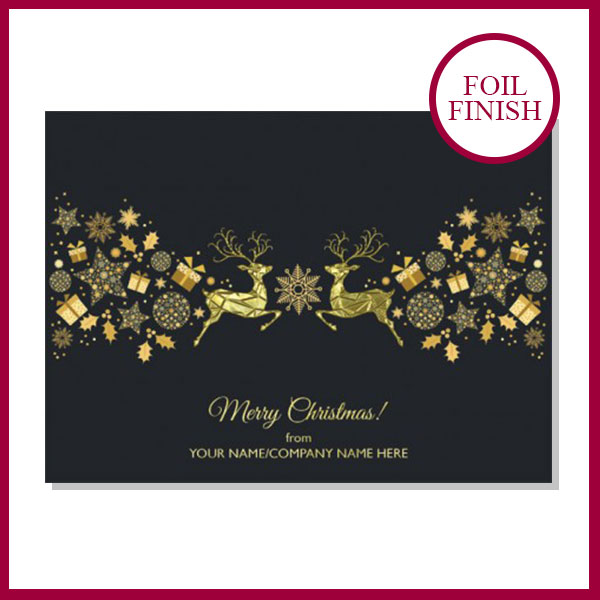 This beautiful contemporary card is suitable for personal, corporate business or company use. Supplied flat with a gloss finish on the front, your personalisation details are printed directly onto the inside of this card. These Christmas Tree Reflection Front Personalised Christmas cards suitable for corporate, business, company or personal use.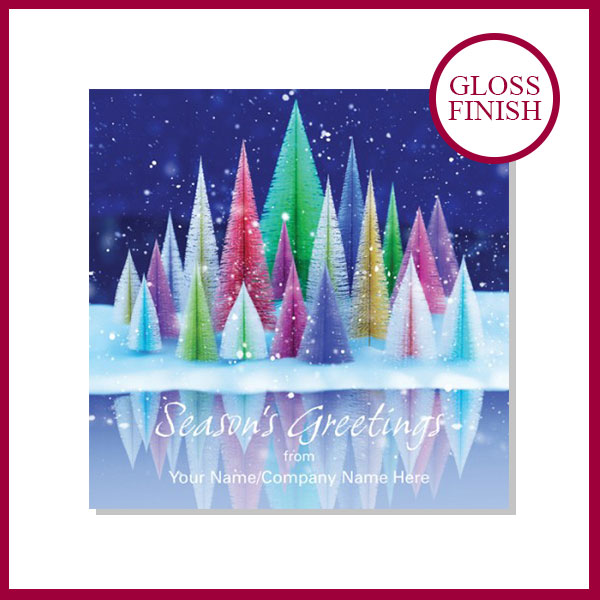 Perfect for corporate, business and company use, our Red Deer Decoration Christmas card features contemporary geometric style red deer matched with bold and script fonts. This is unlike any other card we offer and is guaranteed to impress and stand out! This card features red and gold foil emboss and features beautiful crisp white inserts inside.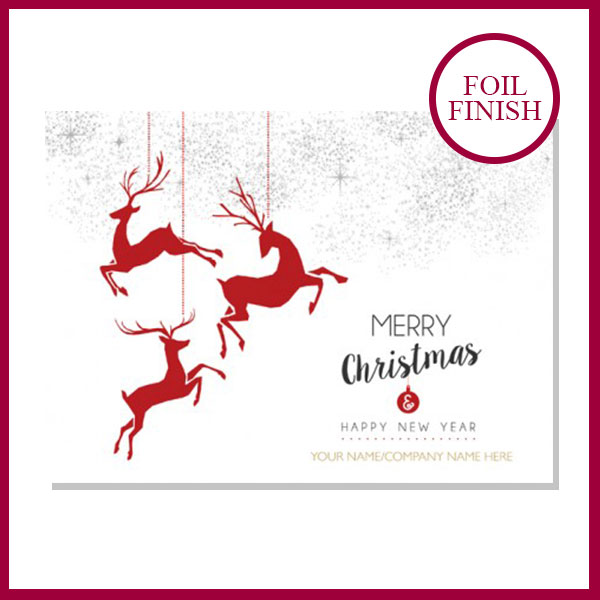 A shimmering metallic blue board and shiny silver foil have been used to create this contemporary design. This card features a unique cut out featuring making it appear the reindeer and sleigh are standing on your desk. Your Christmas message is printed on beautifully crisp white paper inserts.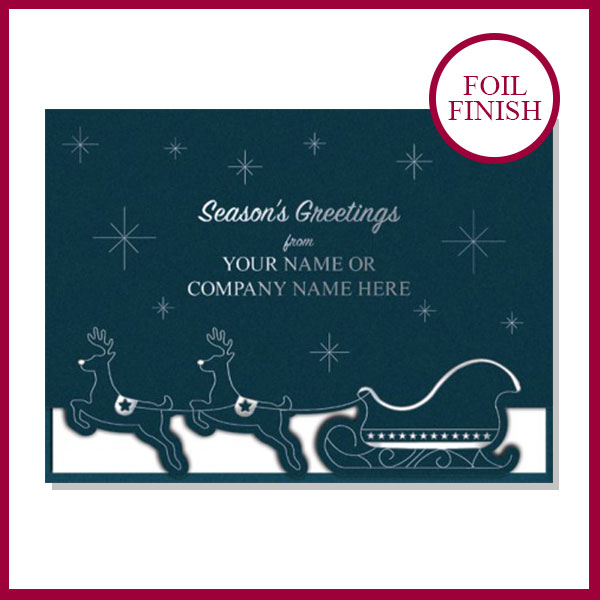 Wonderful Comments
comments