Top Tips for easing Stress over the Festive Season
Top Tips for easing Stress over the Festive Season
Christmas can be a stressful time for anyone. However, stress is something that can be eased if you do not allow things to get on top of you. Here are some top tips to ease the stresses of the festive period and help to give you the peace of mind you need to enjoy yourself.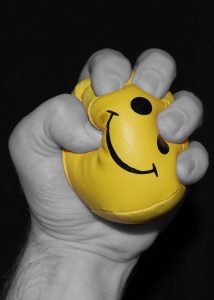 Shop online? Allow some time!
If, like millions of other shoppers, you choose to make purchases online over the Christmas period, it is important to order in plenty of time. It is advisable to not only give yourself enough time to receive the gifts in question, but to also return them and reorder if the ones that arrive are not suitable. Remember that Christmas is an extremely busy time of year for the retail industry and this could mean delayed orders or even items going out of stock quicker than the website can be updated! So be smart and do your online shopping with plenty of time to spare!
Stop Comparing!
Over the Christmas season it is tempting to try and compare yourself to others. Resist this temptation, you are not Nigella Lawson! Comparing your Christmas plans to other peoples 'perfect' Christmas ideas will only make you more stressed and could even mean that you overlook the positive attributes of your Christmas day. Besides, it is worth remembering that nobody is perfect, and something that looks as though it is from the outside rarely is in reality.
Relax on Christmas Eve
Set yourself a deadline of Christmas Eve (or earlier if you can!) to give yourself time to wind down before the big day. Run yourself a bubble bath and try and get an early night so that you are bright and ready to face the day the following morning!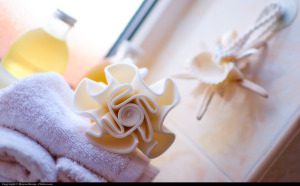 Variety is the spice of life!
It is important to remember, especially during the festive season, that different people prioritise things in different ways. So try to avoid getting too frustrated when others don't share the same sense of urgency or passion as you! (This is also a great tip for the rest of the year as well). If you would like someone to hurry along with something, then gently ask (never nag) them and explain why this is a priority for you.
Go out to eat
If you have the cash to spare, why not break tradition and go out to eat your Christmas dinner? There are many restaurants open on Christmas day and it means you don't have to spend ages standing in the kitchen and/or washing up! You could even be adventurous and have something completely different (like a curry) for Christmas dinner!
Keep track of your Finances
One of the most common reasons that people become stressed over the festive period is worry over the financial aspect of it all. Luckily, there are ways to ease the pull on the purse strings! Try to keep track of what you are spending over this period to avoid getting overwhelmed.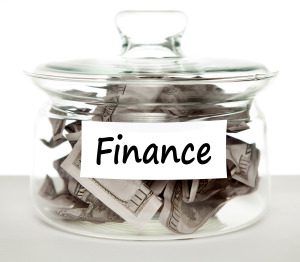 Dare to be different!
A good way to ease stress is to try and get out of the mindset that Christmas has to be done a certain way. The beauty of this time of year is that you can celebrate it pretty much how you want to! Yes, there are traditions, but why not mix it up a bit? Create new traditions! Don't like charades? Get the Wii out instead! Find the Queen's speech as dull as a box of rocks? Watch something else! There is no law stating that you have to spend Christmas day doing the traditional rituals so use your imagination and have fun!
Wonderful Comments
comments